Still think there's nothing to do in Hartford? Think again.
From live music and outdoor markets to intimate community conversations, the city is filled with activities for everyone. Hartford really does have it all.
Mark your calendar and dive into the vibrant world of Hartford Happenings.
KNOW GOOD Market: A Monthly Delight
Hartford's KNOW GOOD Market, an initiative of Breakfast Lunch & Dinner, is a monthly event that runs from April through October. This market is more than just a place to shop; it's a community gathering that showcases the best of Hartford.
The KNOW GOOD Market is a testament to Hartford's thriving community spirit. Held once a month, it brings together local vendors, artisans, and food trucks, offering a diverse range of products and delicacies. From handcrafted jewelry to gourmet food, there's something for everyone.
Breakfast Lunch & Dinner, the brains behind this initiative, doesn't stop at the market. They host and co-host numerous events throughout the year, including the Early Bird Social Club. To stay updated on all their events, it's a good idea to check out the BL&D Facebook events page.
Connecticut's Brewing Scene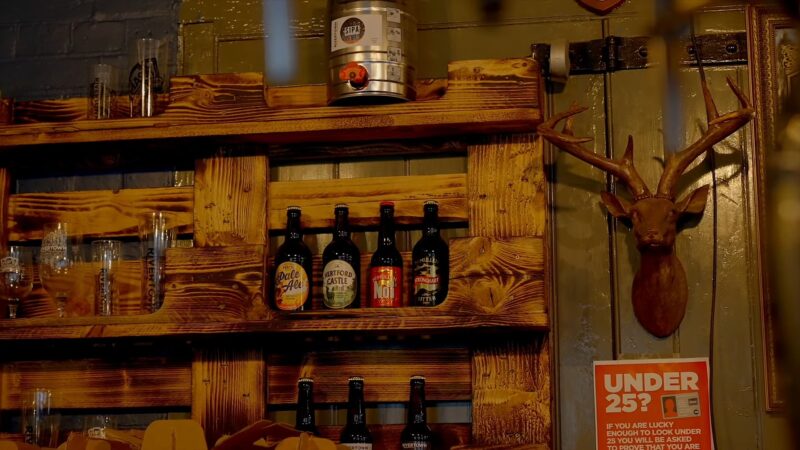 For those who have a penchant for craft beers, Hartford is the place to be. With a burgeoning brewery scene, the city offers a plethora of options for beer enthusiasts.
Hartford boasts several local breweries, each with its unique flavor and style. Some of the notable ones include Hanging Hills Brewery, Hog River Brewing Company, New Park Brewing, and Thomas Hooker. But the fun doesn't stop at just tasting the beers. Many of these breweries host events that range from live music sessions like Twang Thursdays at Hog River to yoga classes and game nights.
For those who prefer spirits over beer, the Hartford Flavor Company is a must-visit. This local distillery not only produces exquisite liquors but also hosts a variety of in-house events. From mixology classes to live music nights, there's always something happening at their Parkville location. For a detailed list of their events, visit the Hartford Flavor Company Facebook events page.
Tainted Inc.: A Hub for Art and Community
Nestled in Hartford's Arbor Arts building, Tainted Inc. is more than just a space. It's a community hub that fosters creativity and collaboration.
Tainted Inc. is known for its eclectic range of events. Collaborating with local artists and non-profits, they host workshops and events that cater to a wide audience. Whether you're interested in community conversations, self-defense classes, karaoke nights, or specialized dance workshops, Tainted Inc. has got you covered.
One of the standout features of Tainted Inc. is its commitment to community engagement. By providing a platform for local artists and non-profits, they play a pivotal role in enriching Hartford's cultural landscape. For a sneak peek into their upcoming events, head over to Tainted's Facebook events page.
Art and Entertainment in Hartford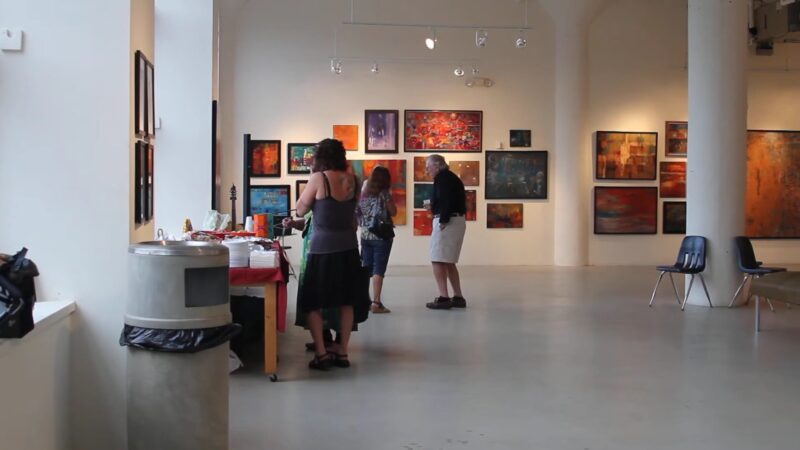 Hartford is a city that thrives on arts and entertainment. With a plethora of organizations dedicated to promoting arts, the city is always buzzing with events and shows.
Chion Wolf, a prominent figure in Hartford's art scene, has been actively involved in events like The Mouth-Off, a storytelling event held at The Mark Twain House. She also hosts the monthly advice show, Asking For A Friend, at Sea Tea Improv's comedy theater. These events are just a glimpse of the vibrant arts scene in Hartford.
Organizations like ArtSpace, The Connecticut Forum, Hartford Stage, Real Art Ways, Sea Tea Improv, and Speak Up are the backbone of Hartford's arts and entertainment sector. They host numerous events throughout the year, catering to a diverse audience. To delve deeper into what these organizations offer, check out our feature story on Connecticut Arts and Entertainment Organizations and Entrepreneurs.
Night Fall: A Celebration of Hartford
The annual Night Fall event is a testament to Hartford's rich cultural tapestry. This free outdoor community performance is a celebration of Hartford's people, culture, and parks.
Scheduled to take place in Hartford's Pope Park on Saturday, October 6, Night Fall is an event that is "uniquely Hartford." It brings together artists, performers, and community members in a grand celebration that resonates with the spirit of the city.
For young professionals in Hartford looking to expand their social and professional networks, Hartford Young Professionals & Entrepreneurs (HYPE) is the go-to place. From walking tours and happy hours to group outings at popular venues like the Hartford Yard Goats and the Bushnell, HYPE ensures that there's never a dull moment in Hartford.
Stay updated with their events by visiting the HYPE Facebook events page.
Restart The HART: Revitalizing Hartford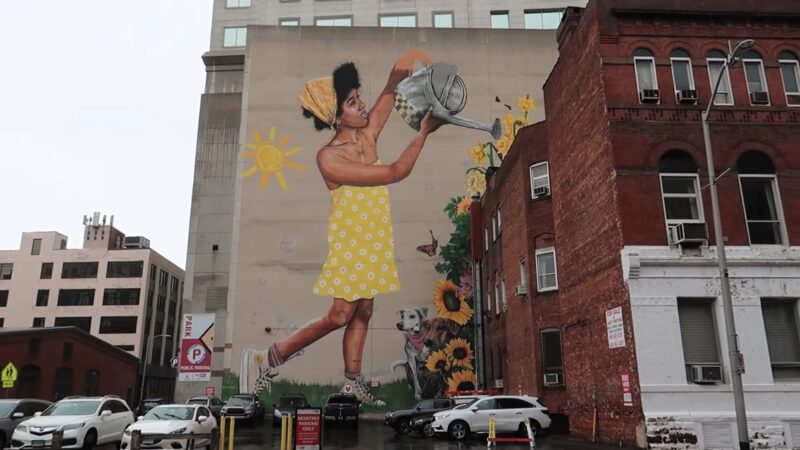 Restart The HART is on a mission to put Hartford on the map as a city where things are happening. Their efforts are geared towards revitalizing Hartford and showcasing its vibrant community spirit.
While we at IDH strive to keep you updated on all the happenings in Hartford, Restart The HART is another excellent resource. They are actively involved in various community initiatives and events that aim to bring about positive change in Hartford.
To stay in the loop about what's happening in the city, follow Restart The HART on their social media platforms: Facebook, Instagram, and Twitter.
Final Words
Wrapping up our tour of Hartford, this city extends beyond its historical sites and corporate edifices. It's a vibrant mix of culture, arts, and innovation.
From markets to artsy endeavors like Tainted Inc., and events like Night Fall, Hartford consistently astonishes and inspires. For those previously skeptical about Hartford, we hope this guide has showcased its lively essence.
Remember the melodies of Twang Thursdays, the community-driven Night Fall, and the countless individuals enhancing Hartford's charm. Whether a local or a traveler, Hartford always has something to offer.
Explore the city's essence, experience its events, and embrace its stories and energy. Thanks for exploring Hartford with us. Cheers to more adventures in this unique city!